Isle of Harris Accommodation - Discover Enchanting Stay Options
This unique and luxurious Isle of Harris accommodation is THE destination for peace, tranquility, and stunning natural landscapes. Experience the exceptional comforts of Baile An Or during your next getaway.
The most unique Island of Harris accommodation around
From golden sands to turquoise seas, the Isle of Harris is an area blessed with stunning natural landscapes. Come and enjoy the peace and tranquility of the Bays of Harris in the most amazing and luxurious Isle of Harris accommodation overlooking the minch towards Skye and the Mainland.
The Isle of Harris is a very special place: the spectacular beaches, flower-rich machair and local culture make it a much sought after holiday location, and Baile An Or has been designed and built to the highest standards of comfort and sustainability to allow the visitor to enjoy this beautiful place in luxury.
Self-Catering Accommodation in Isle of Harris
Get ready for an unforgettable stay at our exquisite self-catering accommodation on the Isle of Harris. 
Baile An Or is located in the picturesque "Bays" region on the captivating East coast of the island. You'll find us in the enchanting village of Ardslave, a mere 9 miles south of Tarbert, Harris.
It's a short drive from the ferry terminal, but it might take a while to get here if you're a photography enthusiast — or you travel with one. The route to our accommodation on Isle of Harris offers amazing views and many opportunities to pause and take remarkable photographs.
And there's more! You'll enjoy a serene and exclusive atmosphere in the tranquility of a holiday home, where we carefully crafted every detail to offer you a luxurious and comfortable experience. 
With its unparalleled natural beauty and serene atmosphere, this island paradise awaits your arrival. 
Find us at [insert address here ]
Excellent Accommodation for a Wonderful Stay
— Check out some of our facilities —  
Excellent Accommodation
for a Wonderful Stay
— Check out some of our facilities —  
Luxury Accommodation on a Fantastic Location
Come for the amazing views. Stay for the best self-catering accommodation on the East Coast. From the moment you step through the door of our accommodation in Isle of Harris, you'll be greeted by stunning views, cozy interiors, and a peaceful aura.
An oasis of traditional lifestyle in the Atlantic Ocean, Isle of Harris offers panoramic views, excellent fishing spots, beautiful beaches, and sea views. 
Plan your next trip today, and experience Hebridean hospitality at its best!
Your Family Retreat on The Isle of Harris
We carefully considered every detail to cater to your family's needs. Imagine your dear ones gathered around the outdoor BBQ pit, sizzling up delicious meals and enjoying the fresh island air. And you can extend your evenings outdoors with the cozy warmth of the outside space heater, creating a comfortable and inviting atmosphere for shared moments.
For a fun and unique culinary experience, we make it easy for you to unleash your inner chef — we have a luxury kitchen indoors! Or, you can surprise everyone with homemade pizzas cooked to perfection in the outdoor pizza oven.
In addition, our self-catering accommodation includes a versatile insulated and heated garden room. This entertaining space will be home to all sorts of adventures, from indoor games and movie nights to cozy gatherings and shared laughter with your family.
When it's time to unwind and relax, our accommodation offers a TV entertainment package complete with SKY Movies and Sports, ensuring endless entertainment for the whole family. Additionally, you can access unlimited music streaming through our TIDAL subscription and enjoy your favorite tunes via the high-quality sound system. 
It's the perfect backdrop for joyful moments together.
Enjoy the Atlantic Ocean View
The architectural design seamlessly integrates with the surrounding natural beauty of the Isle of Harris, harmonizing with the stunning landscapes and offering a serene retreat for relaxation. 
Ready for your next adventure? 
Please add the desired dates in the field 'Requested Dates' in the booking form and we will get back to you as soon as possible.
Prices on application.
Please note Baile An Or has a no pet policy.
Incredible Scenery
Take a drive to the island, Scalpay, connected to Harris via a single track bridge. Home to a lively population, harbour and lighthouse.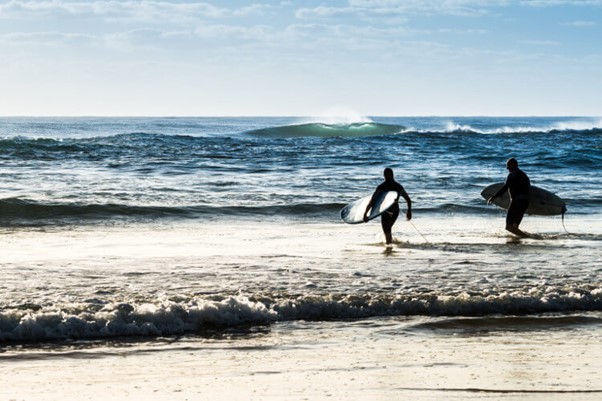 Amazing Beaches
Make sure you take a dip so you can say you have swam in the sea on a Scottish northern island!
Food & Drink Like No Other
There's a variety of cafes, restaurants and eateries across the island, you just need to know where to look!
Neque ut et velit dictum molestie at pellentesque aliquet magna ut tincidunt ullamcorper mauris mi et.
"Pharetra ut commodo dui at consequat, vitae imperdiet id quisque faucibus erat erat nulla a amet."
"Proin vestibulum ultrices semper arcu facilisis vitae ultrices!"
"Proin nulla mauris et volutpat adipiscing suspendisse vehicula blandit sagittis orci etiam morbi elit etiam semper eu lacus pretium hac nisl leo amet ullamcorper."
"Vitae sapien ut laoreet nibh mauris ultrices tristique aliquet eros id accumsan tellus neque sed pellentesque"
Accommodation Information