Luxury Getaway at Harris Holiday Home: Unwind in Exquisite Serenity
Come to Baile An Or for an extraordinary and unparalleled experience that will make your stay memorable.
Embrace the island life at our luxurious Harris holiday home. A tranquil escape that promises unforgettable memories and a rejuvenating retreat from the ordinary.
Ready to plan the perfect getaway? Book the perfect place for your holiday today.
Low season
Jan-Apr & Oct-Nov
High season
May-Sep & Dec
Your Five-Star Luxury Cottage: Book Now
Planning Mage Easy: Pricing Details for Your Harris Getaway
Please take a moment to review the rates, minimum stay requirements, and other important information to help you plan your perfect stay at our Harris holiday home.
Find us at [insert address here ]
Please add the desired dates in the field 'Requested Dates' in the booking form and we will get back to you as soon as possible.
Prices on application.
Please note Baile An Or has a no pet policy.
Have Questions? We're Here to Help!
Please get in touch with us if you have any questions or need further information about our accommodation in Harris. We're ready to assist you and ensure your queries are answered. 
Contact us today and let us help you plan your perfect getaway in our exquisite Harris holiday home.
Excellent Accommodation for a Wonderful Stay
— Check out some of our facilities —  
Excellent Accommodation
for a Wonderful Stay
— Check out some of our facilities —  
Experience the Perfect Self-Catering Getaway at Baile An Or
Get ready to immerse yourself in a world of breathtaking views and incredible adventures at Baile An Or, your exquisite self-catering sanctuary on the Isle of Harris.
Ideally located in the picturesque "Bays" region along the captivating East Coast, you'll find your Harris holiday home in the enchanting village of Ardslave, just 9 miles south of Tarbert, Harris.
Your accommodation in Harris combines breathtaking views with the latest sustainable construction techniques to provide the ultimate traveling experience on the Isle of Harris.
Our self-catering accommodation is the perfect choice for your family getaway, offering a comfortable and welcoming environment that accommodates adults and children.
Harris Holiday Homes: Your Perfect Holiday on a Self-Catering Basis
Baile An Or is designed for memorable holiday experiences. Every glance from the windows reveals a landscape so breathtakingly enchanting that it leaves you in awe.
Cozy. Spacious. Stylish — The best experience Harris holiday homes can provide
Being a self-catering accommodation, you can create your own schedule, dine at your leisure, and enjoy a home-away-from-home atmosphere. You'll have access to a thoughtfully designed and well-equipped kitchen where you can unleash your creativity. 
With spacious countertops, high-quality appliances, and a well-appointed selection of cookware, you'll have everything you need to create delicious meals. And as you prepare your dishes, the stunning views surrounding you will inspire and uplift your culinary experience. 
Or, you can explore the local gastronomic scene for the flexibility and comfort you desire during an unforgettable stay. Baile An Or is conveniently located to offer easy access to savor the local dishes the Isle of Harris offers. You can explore the nearby pubs and award-winning restaurants and taste a rich and authentic cuisine that will delight your taste buds.
Ready to immerse yourself in the extraordinary? Book your favourite Harris holiday home today! 
Important Information for Your Stay at Baile An Or
This accommodation aims to provide an exceptional holiday experience in the beautiful Isle of Harris. We can only do so with your help. 
Thank you for your understanding and cooperation in following these guidelines.
The Isle of Harris: An Experience That Transcends the Ordinary
This gem of the Outer Hebrides captivates with its untouched natural beauty and charm. Immerse yourself in a landscape where pristine white sandy beaches meet dramatic cliffs, turquoise waters stretch as far as the eye can see, and rolling hills showcase vibrant colors.
Whether you seek solace in nature's embrace or crave a cultural journey like no other, the Isle of Harris is a destination that promises to ignite your senses and leave an indelible mark on your soul.
Incredible Scenery
Take a drive to the island, Scalpay, connected to Harris via a single track bridge. Home to a lively population, harbour and lighthouse.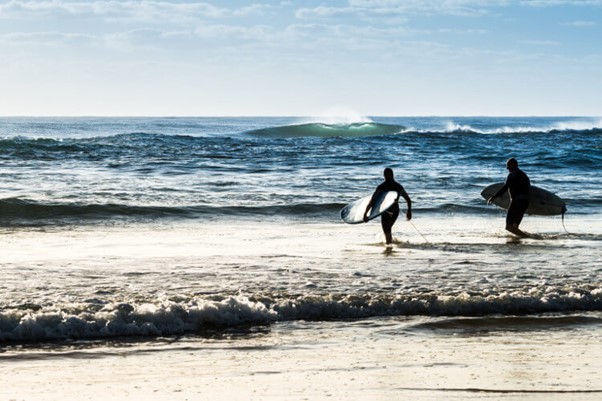 Amazing Beaches
Make sure you take a dip so you can say you have swam in the sea on a Scottish northern island!
Food & Drink Like No Other
There's a variety of cafes, restaurants and eateries across the island, you just need to know where to look!
Neque ut et velit dictum molestie at pellentesque aliquet magna ut tincidunt ullamcorper mauris mi et.
"Pharetra ut commodo dui at consequat, vitae imperdiet id quisque faucibus erat erat nulla a amet."
"Proin vestibulum ultrices semper arcu facilisis vitae ultrices!"
"Proin nulla mauris et volutpat adipiscing suspendisse vehicula blandit sagittis orci etiam morbi elit etiam semper eu lacus pretium hac nisl leo amet ullamcorper."
"Vitae sapien ut laoreet nibh mauris ultrices tristique aliquet eros id accumsan tellus neque sed pellentesque"
Accommodation Information