Self Catering on Isle of Harris
Baile An Or, Where Luxury Meets Nature
Discover the serenity of self-catering on the Isle of Harris, the idyllic location where every moment is an opportunity to unwind and connect with nature. 
Explore. Unwind. Live the island life.
Take advantage of this extraordinary self-catering Harris experience – check availability now and create cherished memories that will accompany you long after your stay with us.
Find us at [insert address here ]
Your Perfect Escape in Harris Holiday Cottages
Welcome to Baile An Or, the hidden gem among self-catering cottages in the East Loch Tarbert.
Baile An Or's three bedrooms offer unique and breathtaking views of the surrounding landscapes. The floor-to-ceiling windows in the main bedroom frame panoramic views towards Skye across the Minch. You'll enjoy the stunning sea views in a luxurious ambiance, complete with a dressing area, freestanding bath, and an en suite shower room. 
The two other double bedrooms also offer wonderful views across the heather, showcasing the enchanting sights of Geocrab and the Minch towards the mainland at Gairloch, Fisherfield, and the Summer Isles. All rooms are thoughtfully designed and furnished, ready to warmly welcome guests.
Get ready to experience luxury and self-catering freedom in Harris holiday cottages!
Embrace the Beauty of Cottages on Harris
You're invited to the haven of comfort and elegance, perfect for nature lovers who appreciate sustainable luxury.
Our self-catering accommodation is designed with families in mind. From spacious living areas to the well-equipped kitchen, every detail has been carefully considered to ensure a comfortable and enjoyable stay for guests of all ages. 
The tasteful decor, stunning panoramic views of the East Coast, and cozy amenities create an unforgettable atmosphere that only cottages on Harris can provide. Whether relaxing with a book, enjoying a meal with loved ones, or simply taking in the scenic beauty, every moment spent here is bound to leave a lasting impression.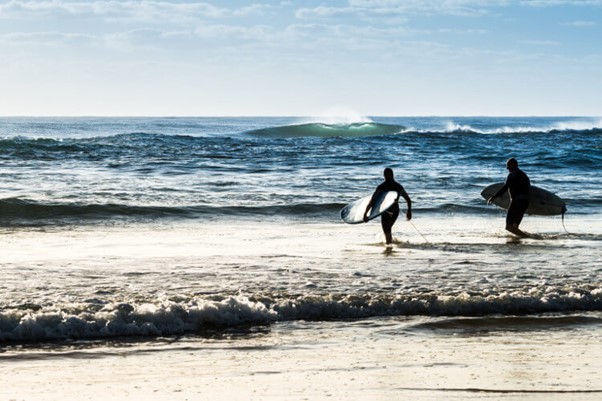 Inspiring Landscapes in the Isle of Harris
Our holiday home is ideally located to become the base for your adventures.
The Isle of Harris combines breathtaking views, sandy beaches, and unique history. You can take advantage of the beautiful beaches, explore trout fishing or bird watching, embark on exhilarating hikes through rolling hills, or immerse yourself in the island's rich cultural heritage.
Unparalleled Holiday Accommodation on the Isle of Harris
After exploring the island, it's time to relax in spacious and stylish surroundings.
You can recount the memories created as you enjoy the open fire. Or relax in the hot tub while planning your next day's itinerary. Rejuvenate in the serenity of your vibrant self-catering house as you enjoy some of the best views on the island.
Flexible Self-Catering on Isle of Harris
Baile An Or provides the perfect base for a truly unforgettable self-catering experience. You can create culinary masterpieces using the finest local produce with a fully equipped luxury kitchen.
Leisurely breakfasts, dinners with a panoramic view, BBQ delights, or homemade pizza. You can easily prepare your favorite meals surrounded by sleek countertops and ample storage space for all your culinary needs.
The spacious and well-appointed kitchen boasts state-of-the-art appliances, including a modern oven, refrigerator, and dishwasher. And to enhance your self-catering Harris experience, our property features a barbecue area and a pizza oven for the perfect outdoor dining. 
Ready to immerse yourself in the natural beauty of the surroundings as you savor delectable dishes, alfresco style? 
Getting to Your Holiday Cottage on the Isle of Harris
To begin your journey to Baile An Or, your dream holiday cottage on Isle of Harris, you have several options for travel.
You can fly from Glasgow or Inverness to Stornoway, the main town on the Isle of Lewis. From there, you can hire a car or take a convenient bus ride to our self-catering accommodation. As you travel, enjoy the scenic landscapes unfolding, building anticipation for your wonderful stay in this superb location.
If you prefer a scenic road trip, embark on a memorable journey by car. Take a ferry from Ullapool to Stornoway or Uig on the Isle of Skye to Tarbert on Harris. Whichever route you choose, you'll be treated to breathtaking views of the surrounding waters and islands as you travel from the ferry terminal to your holiday accommodation on Harris Island.
Your Holiday Rentals, Isle of Harris — House Rules
To ensure a comfortable and enjoyable stay for everyone in our holiday cottages to rent on Harris Island, we kindly request that you observe the following house rules:
Please note that a damage deposit of £200 is required, payable with 75% of the booking fee. This deposit will be fully refunded within 2 weeks of check-out, provided there are no damages to the property.
Thank you for your understanding and cooperation in observing these house rules. 
We are committed to providing you with an exceptional holiday experience in our beautiful cottages to rent in Harris.
Have Questions? We're Here to Help!
Please get in touch with us if you have any questions or need further information about our accommodation in Harris. We're ready to assist you and ensure your queries are answered. 
Contact us today and let us help you plan your perfect getaway in our exquisite Harris holiday home.
Neque ut et velit dictum molestie at pellentesque aliquet magna ut tincidunt ullamcorper mauris mi et.
"Pharetra ut commodo dui at consequat, vitae imperdiet id quisque faucibus erat erat nulla a amet."
"Proin vestibulum ultrices semper arcu facilisis vitae ultrices!"
"Proin nulla mauris et volutpat adipiscing suspendisse vehicula blandit sagittis orci etiam morbi elit etiam semper eu lacus pretium hac nisl leo amet ullamcorper."
"Vitae sapien ut laoreet nibh mauris ultrices tristique aliquet eros id accumsan tellus neque sed pellentesque"
Accommodation Information